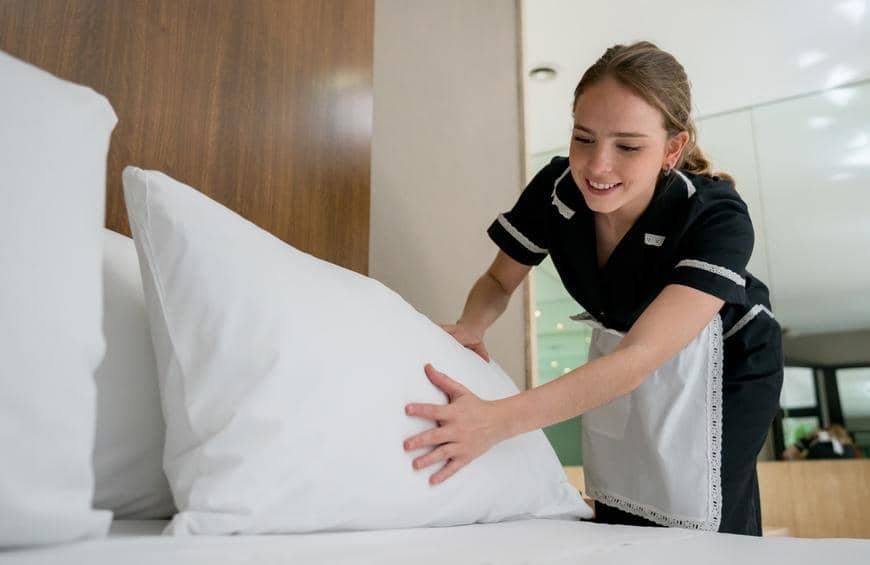 As a vacation rental or Airbnb owner, you know that providing a clean and comfortable space for your guests is key to a successful rental. EpiKleen is proud to offer professional hotel & vacation rental cleaning services to business owners, so that you can focus on giving your guests the best possible experience.
We at EpiKleen, a leading hotel and vacation rental cleaning services company in Kitchener and Toronto provides the best cleaning services for Airbnb hosts and property managers. If you need a team to take care of your property, our vacation rental cleaners have the experience and expertise to get the job done right. We have served customers in the Greater Toronto Area, Waterloo, Kitchener and Cambridge, and we are confident that we can exceed your expectations.
Cleaning Service for Vacation Rental
At EpiKleen, we pride ourselves on providing top-quality rental property cleaning services. We understand that first impressions are important, and we want your rental property to make a great impression on your guests. We offer a wide range of services to meet your specific needs, and our team of experts are dedicated to providing the highest level of customer service.
We are motivated to provide the highest quality of service while staying within your budget and requested time frame. All of our cleaning professionals go through a rigorous screening process that includes background and reference checks. This way, you can be confident that our experts can be trusted with your property.
We pride ourselves on being an outstanding cleaning service provider that can operate under any circumstance, in a given budget and, in the allocated time. We have a strong commitment to providing the best possible cleaning experience for our customers. Whether you're in the GTA, Waterloo, Kitchener, or Cambridge area, we can provide you with the commercial
cleaning services you need.
Reliable from Start to Finish
We are confident in our abilities and are always transparent with our clients. Before we undertake any project, we map out your floorspace to understand the cleaning requirements and provide you with the estimates accordingly. This way, you can feel confident that you understand exactly what we'll be doing, and how we'll be doing it. We take the time to listen to your needs and requirements and tailor our approach accordingly. This way, you can be sure that you are getting the best possible service from us.